Mickey Thompson Again Backing Jordan Pellegrino at King of the Hammers
The company will provide Baja Boss X tires & pit support for the Ultra4 4400 racer.
01/28/2021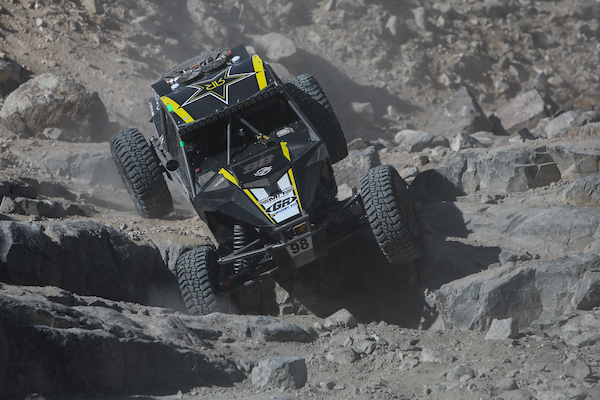 Mickey Thompson Tires & Wheels is again backing racer Jordan Pellegrino at the annual King of the Hammers event in California.
Mickey Thompson will provide competition Baja Boss X tires and pit support for Pellegrino, racing his No. 98 machine for GenRight Off Road in the Ultra4 4400 class.
"We look forward to watching Jordan race at the iconic King of the Hammers again," said Ken Warner, Vice President of Marketing for Mickey Thompson Tires & Wheels. "The trails in Johnson Valley feature some of the toughest terrain out there, and provide a great setting to show the versatility and performance of the Baja Boss X."
The Mickey Thompson Tires & Wheels Baja Boss X is a competition version of its popular Baja Boss tire with a race compound for off-road-only use. Introduced last year, it is available in two sizes for 17-inch wheels – 37x12.50R17LT and 40x13.50R17LT.
The tires include a sticky competition compound for undisputed off-road traction, with features including extra-large, four-pitch sideBiters, stone ejector ribs, and Powerply™ XD extra-thick denier cord for the angled third ply.
King of the Hammers will be held Jan. 28-Feb. 6 in Johnson Valley, California, with strict COVID-19 safety precautions in place. The event will also be livestreamed, with information available at ultra4racing.com/ultra4-racing-live.
For more information, visit www.mickeythompsontires.com.