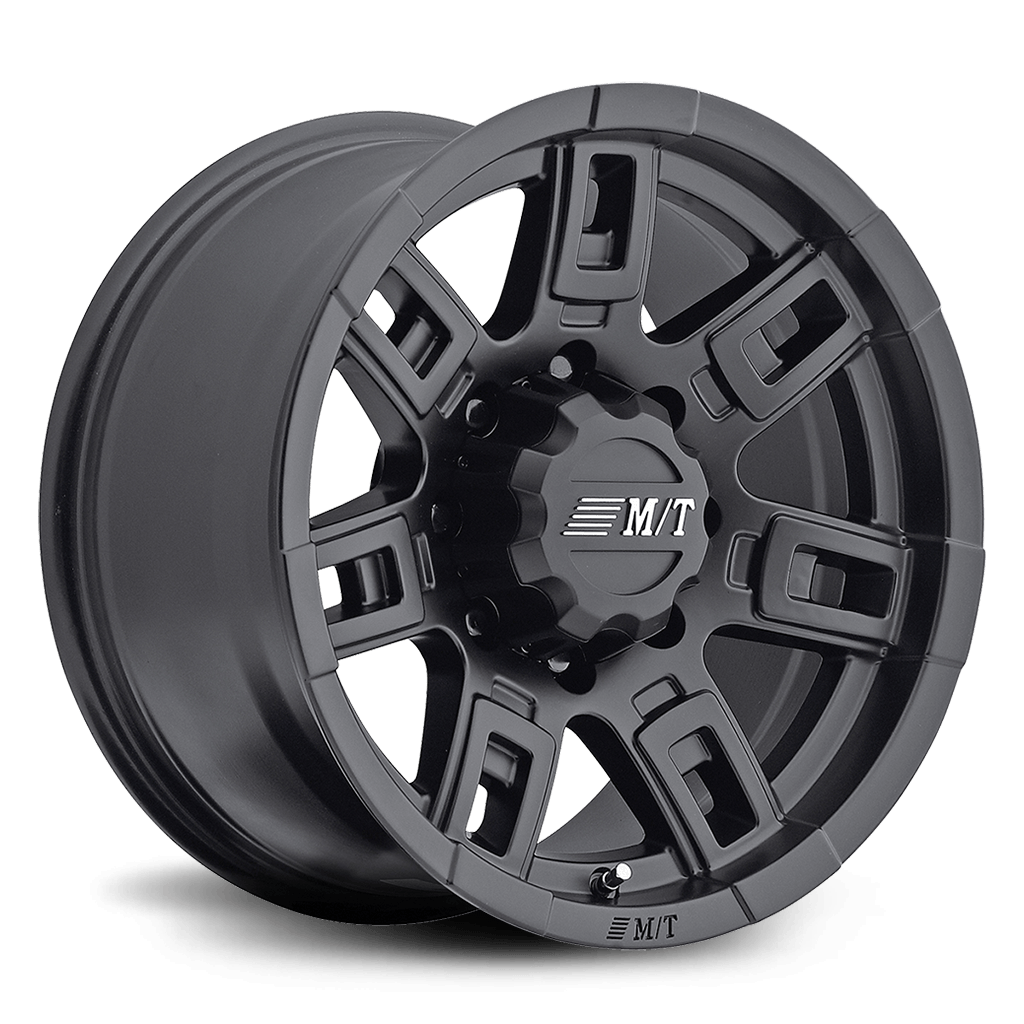 IMPORTANT WHEEL FITMENT NOTES
All Mickey Thompson Classic Series, SideBiter®, and M/T Metal Series wheels require (60-Degree) Bulge Acorn (Cone Bulge) Seat Lug Nuts. Mickey Thompson recommends Duplex Bulge Acorn Lug Nuts on vehicles of GVWR of 6,500 lbs. or greater.
All Deegan 38 Series wheels use 60 Degree Conical Bulge Seat lugs but will also accept E/T Style lug nuts which provide a lug-centric installation.
Not suitable for use on 2022 to present Toyota Tundra models due to insufficient fastener thread engagement
For All 6x5.5 Bolt Circle Wheels: Hub Centering Ring included for late Model Chevrolet/GMC applications.
Center caps are not available for certain applications including 1997 & earlier Ford 3/4 & 1-ton pickups, 2002 & earlier Dodge/Ram 3/4 & 1-ton pickups, 1986 & earlier Jeep, CJ models & earlier Toyota Land Cruiser models.
Open caps are available for 5, 6 and 8 lug Classic Series wheels, separately.
NOTE: All dual drill wheels in the MT METAL line are cover-style caps—no exposed lugs.