Mickey Thompson Announces Official Tire Sponsorship of MotorTrend Roadkill Nights Powered by Dodge
Seventh edition of street-legal racing event on historic Woodward Avenue
08/02/2022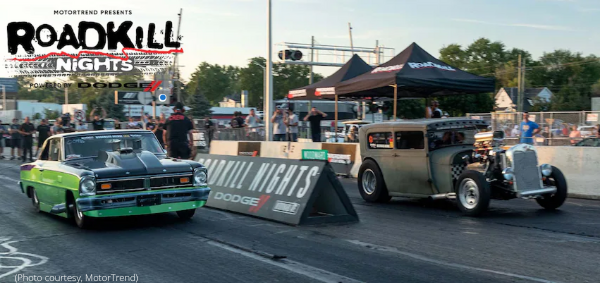 Mickey Thompson Tires & Wheels will be right in the middle of the street-legal drag racing action at one of the nation's premier car shows as the Official Tire Sponsor of Roadkill Nights.
Part of the legendary Woodward Dream Cruise in Pontiac, Michigan, Roadkill Nights brings live drag racing with celebrity head-to-head competitions, thrill rides, simulation experiences and show vehicles to the festivities.
"We can't wait to get to the Woodward Dream Cruise and celebrate great cars and the hot-rodding lifestyle," said Dominick Wycoff, President of Mickey Thompson Tires & Wheels. "The Roadkill Nights event is in the heart of the action and is the perfect opportunity to showcase our drag race and performance street tires."
The event is set for Saturday, Aug. 13. Put on by the MotorTrend Group, it also includes food, activities and car displays. Mickey Thompson representatives will be on-site offering products, information and tech support. The company's ET Drag Racing tire line includes bias ply, radial and street-strip models, plus front tires, tubes, and junior and motorcycle applications.
For more information about the Woodward Dream Cruise and Roadkill Nights, visit motortrend.com/events/roadkill-nights. To learn more about Mickey Thompson Tires & Wheels, visit mickeythompsontires.com.