Mickey Thompson Readies for Another Season of Land Speed Racing
04/27/2021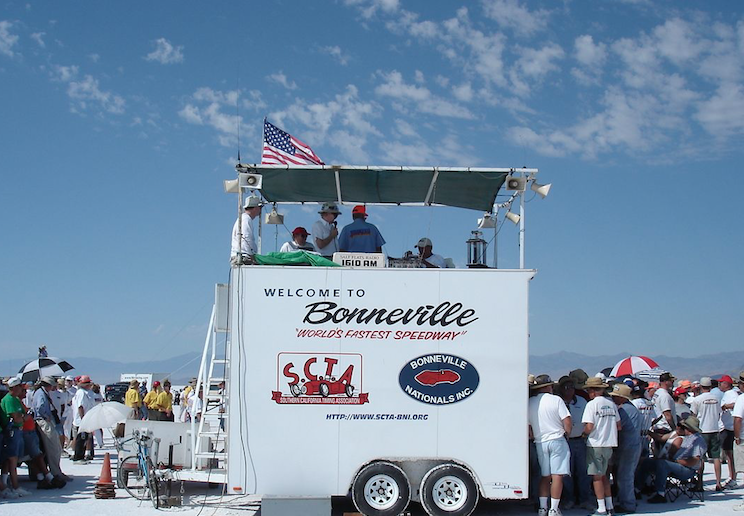 Mickey Thompson Tires & Wheels is the official tire of the Southern California Timing Association (SCTA) and Bonneville Nationals Inc. (BNI).
The SCTA and sister organization BNI hold dry lake racing events at El Mirage Dry Lake in Southern California, as well as the annual Bonneville Speed Week and World Finals at the Bonneville Salt Flats in Utah.
The season kicks off May 1-2 at El Mirage.
"Land speed racing is ingrained in our culture and history, making our partnership with SCTA and BNI a perfect fit," Ken Warner, Vice President of Marketing for Mickey Thompson Tires and Wheels said. "The dry lake beds are the ultimate proving grounds for racers, vehicles and our products."
Mickey Thompson Tires & Wheels has a rich history in the sport of land speed racing. Founder Mickey Thompson broke the 400-mph barrier at Bonneville in 1960, and his son Danny set a record for a piston-powered vehicle with an average of 406 mph on the salt in 2016.
The company was inducted into the 2017 Dry Lakes Racing Hall of Fame as Manufacturer of the Year.
This year's Bonneville Speed Week is set for Aug. 7-13 and the World Finals will be held Sept. 28-Oct. 1. El Mirage events for 2021 are scheduled for May 1-2, June 13, July 11, Sept. 12. Oct. 24 and Nov. 13-14.
For more information on Mickey Thompson's racing tires, as well as its other wheel and tire lines, visit www.mickeythompsontires.com.