Mickey Thompson Tires & Wheels Named Official Tire of SCTA/BNI
Company supports land speed racing events at Bonneville & El Mirage.
05/11/2018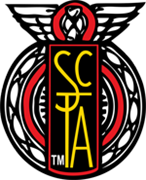 Recognizing the importance of land speed racing in the historical landscape of American motorsports, Mickey Thompson Tires & Wheels has signed on as official tire of Southern California Timing Association (SCTA) and Bonneville Nationals Inc. (BNI).
The SCTA and sister organization BNI hold dry lake racing events at El Mirage Dry Lake in Southern California, as well as the annual Bonneville Speed Week and World Finals at the Bonneville Salt Flats in Utah.
"Mickey Thompson is thrilled to be a part of the excitement of dry lake bed racing as the official tire of SCTA/BNI," said Tommy Kundrik, Motorsports Manager, Mickey Thompson Tires & Wheels. "These amazing racers and machines put our products to the ultimate test, and we're honored to play a role in supporting this important link to racing's past."
SCTA/BNI states its mission is to promote land speed racing's cultural and historical significance and protect the future of racing through educational programs, support of legislative actions and live events.
"Hot rodding is a uniquely American activity with a rich history that reflects America's growth in the 20th century," said Ron Main of SCTA/BNI. "SCTA represents America's affection for speed and style in all its forms—from the Ford flathead V-8s that got things moving in the 1930s, to the Top Fuel dragsters and land speed streamliners of today."
As the official tire of SCTA/BNI, Mickey Thompson will have a prominent presence at Bonneville Speed Week in August, as well as in the pages of SCTA Racing News, a magazine first published in 1937.
The company has a rich history in the sport of land speed racing. Founder Mickey Thompson broke the 400-mph barrier at Bonneville in 1960, and his son Danny set a record for a piston-powered vehicle with an average of 406 mph on the salt in 2016.