New Sizes for the Deegan 38 All-Terrain
Go more places than ever with Mickey Thompson's versatile off-road tire line.
04/16/2019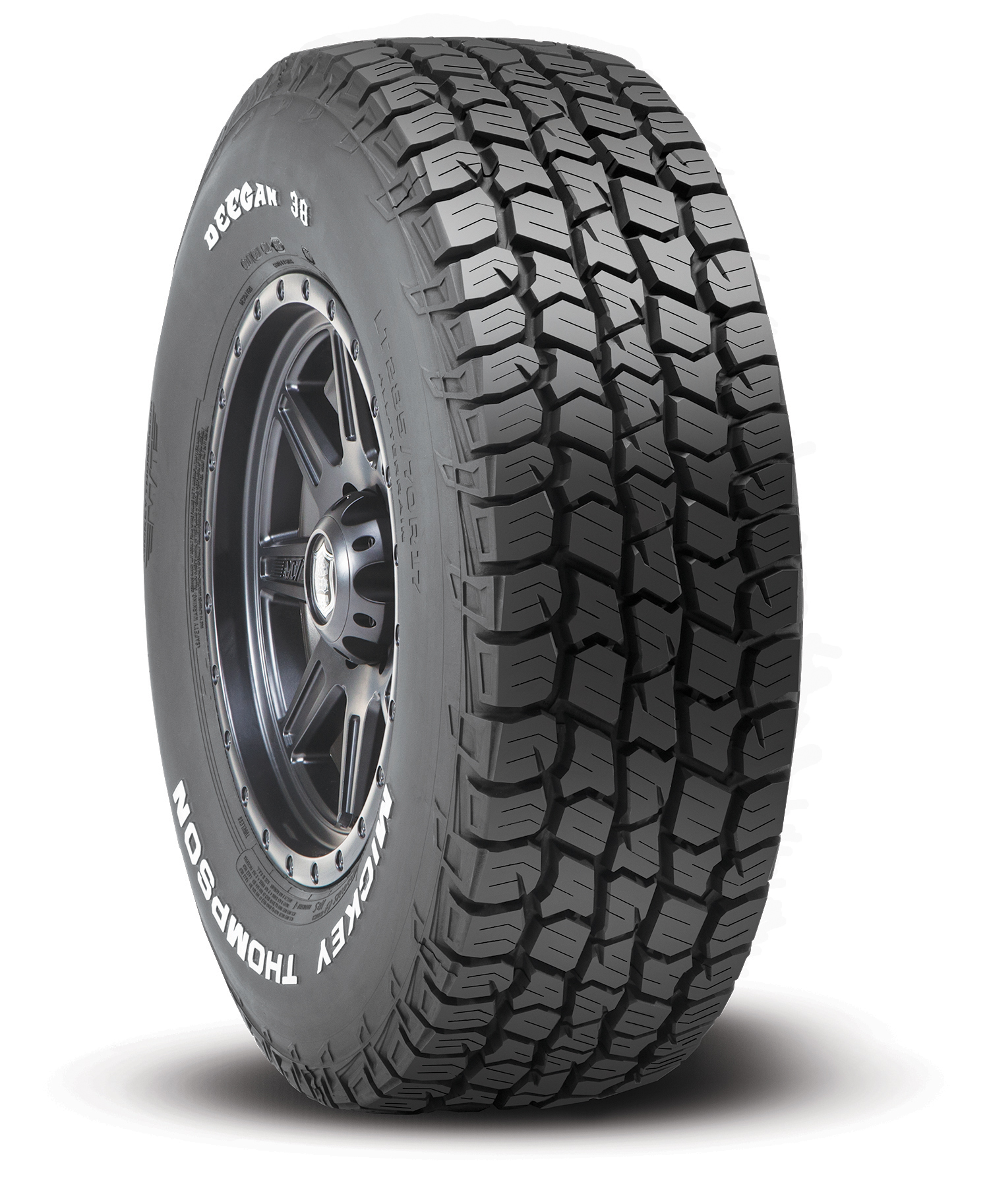 Mickey Thompson's go-anywhere Deegan 38 All-Terrain tire line is more versatile than ever with the addition of three new sizes.
Featuring an open-void, all-terrain tread pattern, proprietary compound and durable construction, the Deegan 38 All-Terrain now fits a wider range of today's top-selling trucks and SUVs.
"Already offered in a wide variety of sizes for many popular 4x4 applications, we've opened up the Deegan 38 All-Terrain to a wider audience of serious off-roaders," said Ken Warner, Vice President of Marketing, Mickey Thompson Tires & Wheels.
The new Deegan 38 All-Terrain sizes include the 285/60R18, LT285/60R18 and 285/50R20.
Carrying a 55,000-mile limited treadwear warranty on LT sizes and a 60,000-mile limited treadwear warranty on SUV sizes, the Deegan 38 All-Terrain boasts a variety of attractive features and benefits including:
Silica-Reinforced Tread Compound & Siping for all-weather performance, cut/chip resistance and longevity;
High-Tensile 2-Ply Body Cord for increased durability with reduced weight & improved ride;
Variable Draft Angles & Tread Edge Chamfers that help reduce stone retention;
Angled Shoulder Scallops and Two-Pitch SideBiter Pattern for off road traction;
Tread Element Tie-Bars for stability and responsiveness.
For more information on the expanded Deegan 38 All-Terrain line and all of the company's tires and wheels visit mickeythompsontires.com.