It's Import vs. Domestic to Close the Season
Mickey Thompson supports drag racing's World Cup Finals.
10/26/2022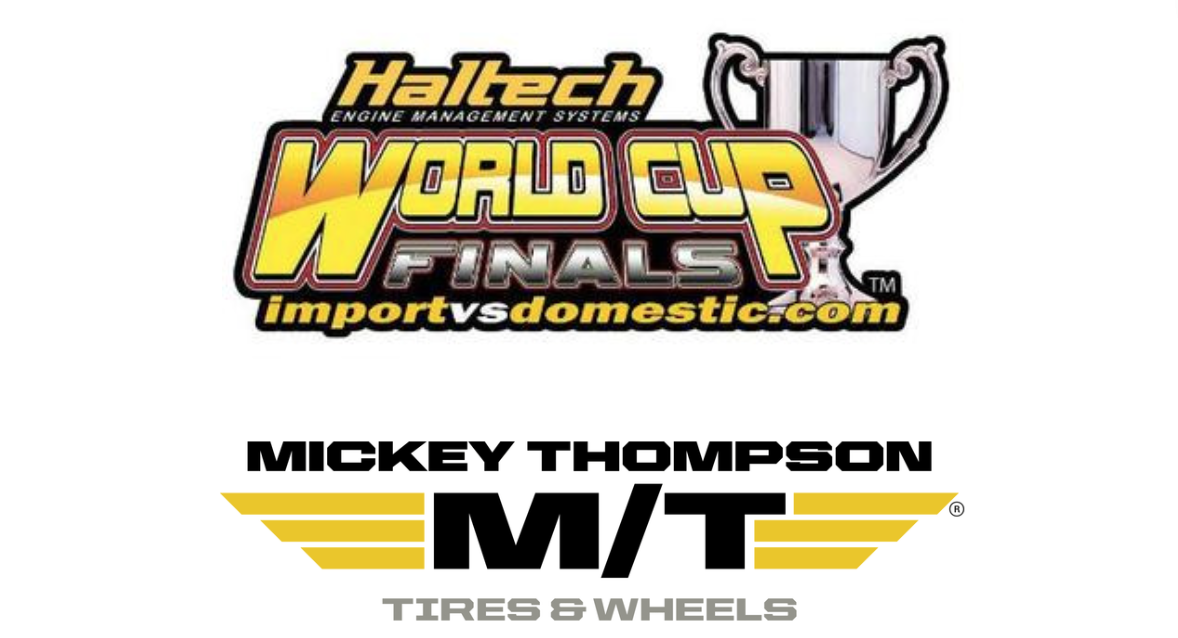 A successful drag racing season comes down to an intercontinental showdown, as Mickey Thompson Tires & Wheels announces its support of the World Cup Finals Import vs. Domestic event.
The company will sponsor the Outlaw vs. Extreme class at the 26th Annual Haltech World Cup Finals Import vs. Domestic presented by Wiseco. The season-ending competition, set for Nov. 2-6 at Maryland International Raceway, regularly sees class records broken in front of 40,000-plus spectators.
"What a great way to help wrap up the season with cars from all over the world battling it out on the strip," said Jason Moulton, Motorsports Director of Mickey Thompson Tires & Wheels. "Our sport has really bounced back strong this season, and we're looking to carry that momentum into next year."
Import vs. Domestic delivers side-by-side action from just about every type of genre in drag racing, annually attracting approximately 350 top cars and drivers from nearly every sanctioning body in the country. For more information about the World Cups Finals Import vs. Domestic event, visit importvsdomestic.com.
Mickey Thompson's drag racing tires set the standard for straight-line competition, allowing drivers to "stand on the gas." The record-setting line includes bias ply, radial and street-strip models, plus front tires, tubes and junior and motorcycle applications. Learn more at mickeythompsontires.com.