Mickey Thompson Names Heather Tausch as Senior Director, Marketing
10/26/2022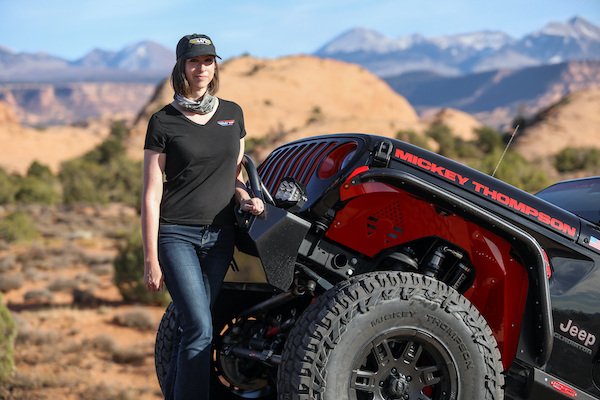 Mickey Thompson Tires & Wheels today announced that Heather Tausch, currently director, Product Management, has been promoted to senior director, Marketing. In this new role, Tausch will lead Mickey Thompson's Product and Marketing teams and will be responsible for overseeing the strategy and execution for all product development and marketing activities to form holistic consumer-targeted go-to-market plans.
"Heather's deep knowledge and experience in the industry has made her an invaluable member of the Mickey Thompson team," said Dominick Montouri, president, Mickey Thompson. In this expanded leadership role, we are confident Heather will continue to strengthen Mickey Thompson's position in the performance aftermarket."
"As Mickey Thompson enters its 60th anniversary, I am excited to serve such an iconic motorsports brand," said Tausch, senior director, Marketing. "I am committed to keeping Mickey Thompson true to its legacy as the company continues to grow."
Since Tausch joined the company in 2020, Mickey Thompson has won four SEMA Best New Product awards over two consecutive years. She has extensive experience in various aftermarket segments, including MOMO Motorsports and Peak's BlueDEF. Additionally, Tausch serves as both a Select Committee Member of the SEMA Wheel & Tire Council and as Mickey Thompson's liaison as a PRI Founding Member.