Mickey Thompson VIP Sponsor of Lights Out 14 Drag Racing Event
02/22/2023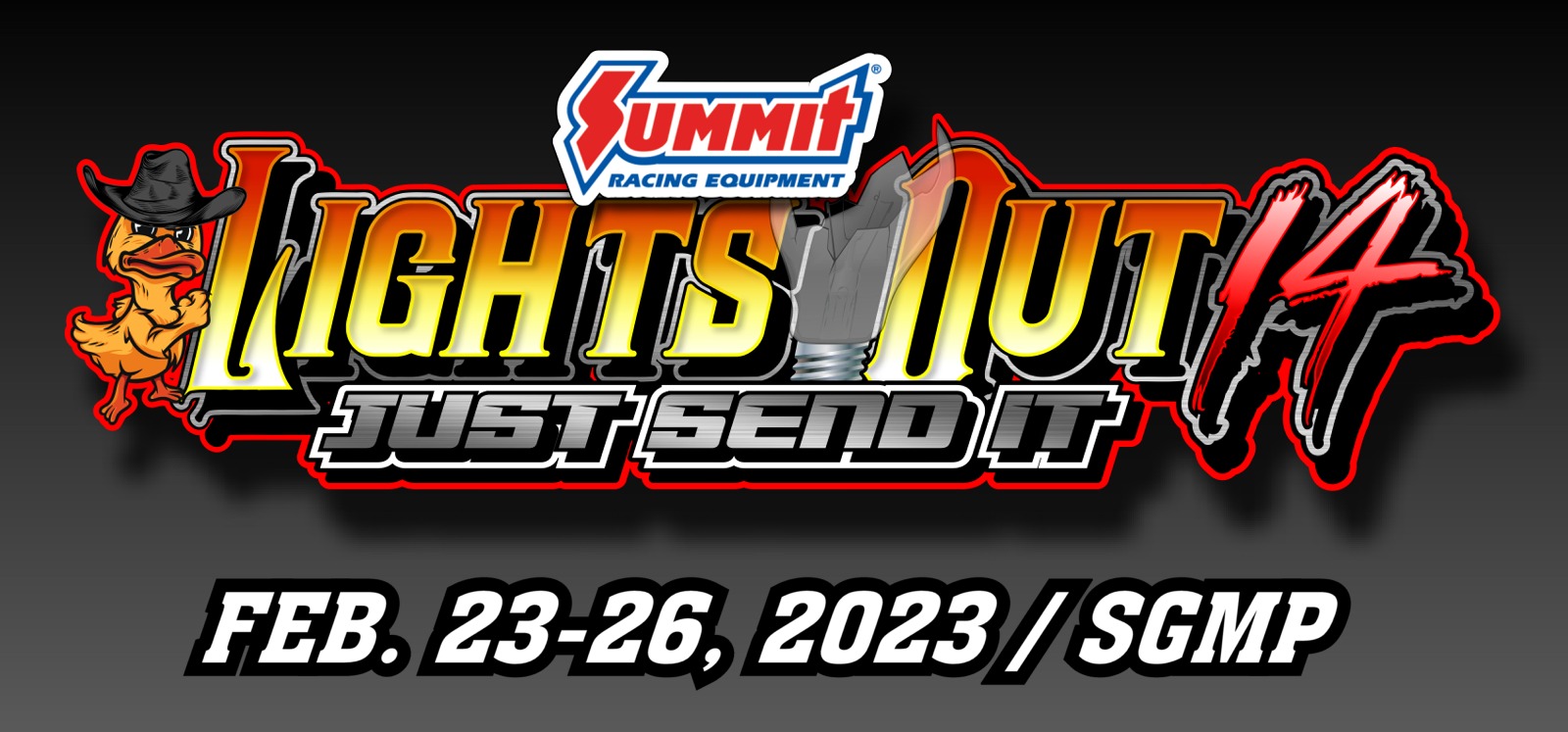 Mickey Thompson Tires & Wheels will be a VIP sponsor at Lights Out 14, Feb. 23-26 when small tires shine bright at South Georgia Motorsports Park in Adel, Georgia. This will be an early season race for the Radial Outlaw Racing Series, with racers competing for the championship at the end of the year. Racers and fans alike will experience waves of excitement watching some of the fastest radial drag cars on the planet battle each other for cash prizes, the famous Stetson embroidered hat, Thor hammers, shields and many other exciting winner-circle prizes.
Lights Out 14 started as an effort to bring radial tire racing alive and out of the weeds with 84 entries in 2008. That has expanded to include nearly 500 racecars for 2023, and its live feed has grown from 45,000 views to 5 million views. Produced by Duck X Productions, Lights Out racers "just send it" in a variety of classes including Radial vs. The World and Pro 275, plus Limited Drag Radial (LDR), DXP Street, X 275, Ultra Street, Limited Street 235 and more.
"We can't wait to get back out to the track at Lights Out 14," said Jason Moulton, Director of Motorsports, Mickey Thompson Tires & Wheels. "The fans and racers always make this a fantastic event, and it's a great showcase for our ET Street Radial Pro tires."
Mickey Thompson's DOT-approved radial drag tire, the ET Street Radial Pro, is a purpose-built race tire for classes requiring P275/60R15 or P315/60R15 tires. The racing tire features radial construction designed to handle high power for better launches and a reduced void for maximum traction.
For more information about the ET Street Radial and Mickey Thompson's full line of drag racing tires, visit www.mickeythompsontires.com.