Mickey Thompson Readies for Another Fling
Spring Fling Galot is set for April 26-30.
04/22/2022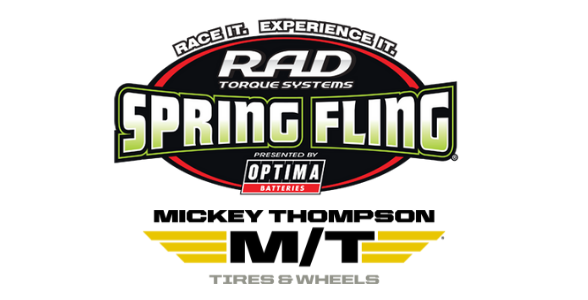 Mickey Thompson Tires & Wheels is readying for another round of big-money bracket racing as a sponsor of Spring Fling Galot.
Set for April 26-30 at GALOT Motorsport Park in North Carolina, this is the second of four scheduled Flings in 2022 that allow Mickey Thompson to showcase its complete line of ET Drag Racing tires and show support for the sport of drag racing.
"Fling events are the perfect showcase for the excitement and competitiveness of bracket racing, and a great proving ground for our winning ET racing line," said Jason Moulton Sr. Motorsports Manager of Mickey Thompson Tires & Wheels.
Part of the company's involvement includes presenting the racers with the "Best Losing Package" of the Mickey Thompson round on each of the three days of competition with a set of racing slicks — in the form of a gift card — presented by the Fling staff.
Mickey Thompson's ET Drag Racing tires set the standard for straight-line competition, allowing drivers to "stand on the gas." The record-setting line includes bias ply, radial and street-strip models, plus front tires, tubes and junior and motorcycle applications.
Fling events feature big-money bracket racing, including the highly competitive S-PRO class. Highlights include a new Double Entries format for 2022, and racer appreciation giveaways.
Remaining events for 2022 include Spring Fling Galot, April 26-30; Summer Fling Columbus, Sept. 6-10; and Fall Fling Bristol, Sept. 20-24.
For more information about the Fling events, visit bracketraces.com. For more information about Mickey Thompson Tires & Wheels, visit mickeythompsontires.com.