Mickey Thompson Supports Two-Wheeled Racers
Company announces XDA sponsorship for 2022.
04/21/2022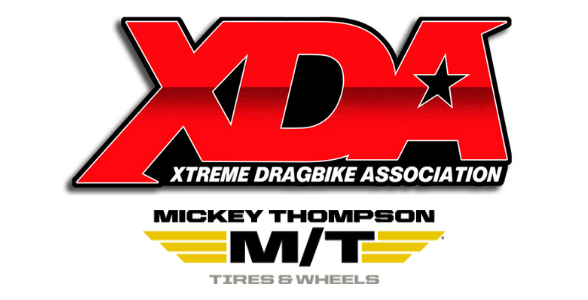 Mickey Thompson Tires & Wheels supports all types of drag racing—including the two-wheeled variety with its line of ET Drag® Motorcycle Tires.
The motorcycle line will get plenty of visibility this year, as Mickey Thompson has been named the Top Sportsman Class sponsor of the Xtreme Dragbike Association for the 2022 season.
The six-event XDA season begins with the Platinum General Services Spring Nationals, April 22-24 at Maryland International Raceway (MIR), and wraps up Sept. 23-25 at the DME Racing Fall Nationals, also at MIR. In between are additional stops in Maryland and Virginia.
"The XDA always puts on a tremendous show, and we're happy to be part of the XDA action," said Jason Moulton, Sr. Motorsports Manager of Mickey Thompson Tires & Wheels. "The speeds these racers reach are simply incredible, and we know our ET Drag® Motorcycle Tires will be powering riders to the winners circle all season long."
With a long heritage of helping enthusiasts get the most out of their machines, Mickey Thompson's ET Drag® Motorcycle Tires are compounded to maximize traction and require little or no burnout so they last longer. Engineered for consistent performance, they are solely for track use.
XDA events feature Friday test sessions and weekend competitions in Pro, Grudge and Sportsman classes. Learn more at xdaracing.com.
For more information about the ET Drag® Motorcycle line and the rest of the company's racing products, visit mickeythompsontires.com.