Mickey Thompson Sponsors 4x4 Nights
Monthly GenRight Off Road gatherings bring local Jeep Enthusiasts together.
02/07/2023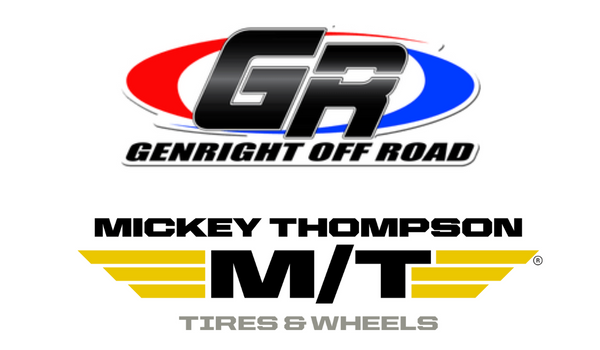 Mickey Thompson Tires & Wheels is working with GenRight Off Road to bring local Jeep and 4x4 enthusiasts together nationwide.
Set for the third Friday of every month in 2023, GenRight 4x4 Nights are casual meet-and-greets for those who love to hit the trail. Held in family-friendly locales, the event goal is to provide the chance to meet like-minded off-roaders, network and share knowledge about vehicles, tires and upcoming events.
"GenRight 4x4 Nights are a great way to build a stronger off-road community, and we're happy to support the community as a sponsor," said Heather Tausch, Senior Director, Marketing, Mickey Thompson Tires & Wheels. "These events are a chance to connect with fellow trail riders and build friendships and knowledge in a relaxed, welcoming environment."
All four-wheel drive vehicles are welcome at 4x4 Nights, though many of the attendees own Jeeps. Organized monthly gatherings are already planned for communities in California, Colorado, Florida, Illinois, Indiana, Ohio, Michigan, Nevada, New Mexico, Pennsylvania, Texas and Washington.
GenRight Off Road was founded by Tony Pellegrino to bring quality and ingenuity to the off-road market. The company has taken its knowledge gained from more than 15 years spent wheeling, racing and testing to create products that hold up to whatever terrain customers face.
Mickey Thompson was a pioneer and product innovator who created the first 35-inch tires for off-road use. The company's Truck Tires line includes the proven Baja Boss A/T, Baja Boss M/T, Baja Legend EXP, Baja Legend MTZ, Baja Pro XS, Baja Boss X and Baja Pro X tire models, available in a wide variety of popular sizes to fit many 4x4 vehicles in the market.
For more information about a 4x4 Night location or to find one near you, email info1@genright.com. To learn more about the full line of Truck Tires from Mickey Thompson Tires & Wheels, visit mickeythompsontires.com.