Mickey Thompson Sponsors PDRA
Intense competition puts drag race tires to the test.
04/06/2022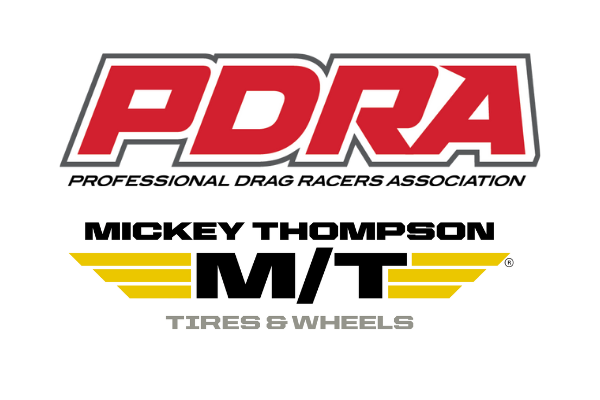 The intense competition of the Professional Drag Racers Association puts track tires to the ultimate test. As a PDRA Series Supporting Sponsor and Series Contingency Sponsor, Mickey Thompson Tires & Wheels knows its products must perform when the lights turn green.
"The PDRA is a tremendous proving ground for our ET tire line," said Jason Moulton, Sr. Motorsports Manager of Mickey Thompson Tires & Wheels. "This sponsorship aligns with our early involvement with drag racing and competition as a driver for innovation."
PDRA offers a variety of competitive classes including Pro Nitrous, Pro Boost, Extreme Pro Stock, Pro 632, Pro Street, Super Street, Top Sportsman and Top Dragster, plus junior, motorcycle and bracket racing.
Mickey Thompson's ET Drag tires set the standard for straight-line competition, allowing drivers to "stand on the gas." The record-setting line includes bias ply, radial and street-strip models, plus front tires, tubes and junior and motorcycle applications.
Upcoming events include the PDRA East Coast Nationals Presented by FuelTech, April 7-9 at Galot Motorsports Park in Benson, North Carolina; and the Vortech Superchargers Doorslammer Derby Presented by Stroud, April 28-30 at Beech Bend Raceway Park in Bowling Green, Kentucky.
For more information about the PDRA, visit pdra660.com. For more information about Mickey Thompson Tires & Wheels, visit mickeythompsontires.com.