Mickey Thompson Supports Upcoming Spring Fling Million
04/12/2022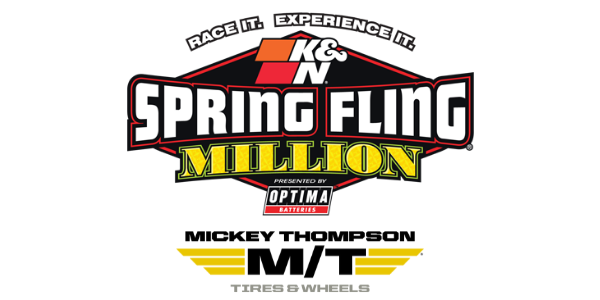 Drag racers are hoping to hit the jackpot in Vegas next week as part of the Spring/Summer/Fall Fling Bracket Race series sponsored by Mickey Thompson Tires & Wheels.
The sponsorship allows Mickey Thompson showcase its versatile line of drag racing tires and "Own a Round" at the Spring Fling Million race week, set for April 12-16 at Las Vegas Motor Speedway.
The racer with the "Best Losing Package" of the Mickey Thompson round will receive a set of slicks, in the form of a gift card, presented by the Fling staff.
"We all know how popular bracket racing is, and our year-long partnership with Fling events puts us right in the heart of the action," said Jason Moulton, Sr. Motorsports Manager of Mickey Thompson Tires & Wheels. "We're happy to support the races and highlight the quality and winning design of our ET racing tires."
Mickey Thompson's ET Drag® racing tires set the standard for straight-line competition, allowing drivers to "stand on the gas." The line includes bias ply, radial and street-strip models, plus front tires, tubes and junior and motorcycle applications.
Fling events feature big-money bracket racing, including the highly competitive S-PRO class. This year's events consist of the Spring Fling Million in Vegas; Spring Fling Galot, April 26-30; Summer Fling Columbus, Sept. 6-10; and Fall Fling Bristol, Sept. 20-24.
For more information about the Fling events, visit bracketraces.com. For more information about Mickey Thompson Tires & Wheels, visit mickeythompsontires.com.